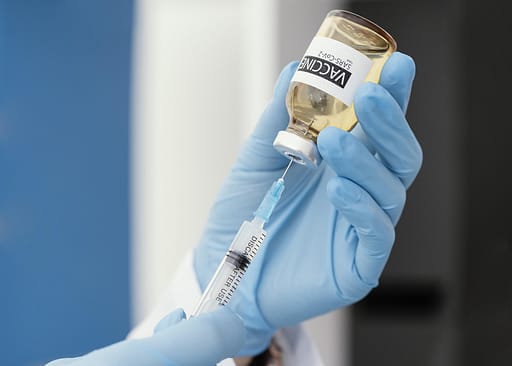 Background:-
Coronaviruses are common in certain species of animals, such as cattle and camels. Although the transmission of coronaviruses from animals to humans is rare Trusted Source, this new strain likely came from bats, though one study suggests pangolins may be the origin. However, it remains unclear exactly how the virus first spread to humans.
Many health experts believe that the new strain of coronavirus likely originated in bats or pangolins.
The first transmission to humans was in Wuhan, China. Since then, the virus has mostly spread through person-to-person contact. Coronaviruses are a group of viruses that can cause disease in both animals and humans.
The outbreak of COVID-19 has been sudden. This makes it difficult to estimate how often the disease becomes severe or the exact rate of mortality.
Linkage:-
Covid-19 is continuing to spread around the world, with more than 150 million confirmed cases and three million deaths across nearly 200 countries. Every viral pandemic has its prime targets.
The COVID-19 pandemic has spread with alarming speed, infecting millions and bringing economic activity to a near-standstill as countries imposed tight restrictions on movement to halt the spread of the virus. As the health and human toll grows, the economic damage is already evident and represents the largest economic shock the world has experienced in decades.
COVID-19 has disproportionately hit the developing nations both as a health cataclysm and as a destabilising social and economic crisis. This will take some into the fragile states and already fragile states will be driven deeper into dysfunctionality.
The COVID-19 pandemic has caused substantial excess mortality and plunged national economies into deep recessions.
Current scenario:-
Several COVID-19 vaccines have now been authorised or approved for human use, with many more in the late stages of clinical development. Yet having licensed vaccines is not enough to achieve global control of COVID-19: they also need to be produced at scale, priced affordably, allocated globally so that they are available where needed, and widely deployed in local communities.
Several manufacturers have successfully developed COVID-19 vaccines in less than 12 months—an extraordinary achievement, given it typically takes a decade or longer to develop new vaccines.
The world now needs more doses of COVID-19 vaccines than it has done for any other vaccine in history to inoculate enough people for global vaccine immunity. there were 289 experimental COVID-19 vaccines in development, 66 of which were in different phases of clinical testing, including 20 in phase 3. Only five of these 66 vaccines—those developed by AstraZeneca in partnership with Oxford University, BioNTech in partnership with Pfizer, Gamaleya, Moderna, and Sinopharm in partnership with the Beijing Institute have been authorised by stringent regulatory authorities (as per WHO criteria). Another five from China, India, Kazakhstan, and Russia have received approval or been authorised for use by other regulatory agencies The World Health Organization (WHO) announced that countries representing close to two-thirds of the world's population have joined its plan to buy and fairly distribute COVID-19 vaccines around the globe
WHO's "fair allocation mechanism" proposes distributing vaccine in two phases. In the first phase, all countries would receive vaccine proportional to their population; initially enough vaccine to immunize 3% of their population, with the first doses going to frontline workers in health care and social care. Then, additional vaccine would be delivered until 20% of a nation's population is covered.
WHO envisages that these doses would be used to immunize those at the highest risk from COVID-19: elderly people. In the second phase, vaccine to cover additional people would be delivered to countries based on how urgently immunizations are needed.
The framework suggests two criteria should be used to decide priority: how fast the virus is spreading (the effective reproduction number) and whether other pathogens such as influenza or measles are spreading at the same time; and how vulnerable a country's health system is, based on metrics such as the occupancy of beds in hospitals and intensive care units. India and South Africa, later joined by other countries including Pakistan, have been arguing before the WTO that IP rights could hinder the supply of vaccines and drugs at affordable prices.
At a time when production needs to be scaled up, there should be a waiver from the implementation, application, and enforcement of patents, copyright and trademarks.
United States on Tuesday announced it will support waiver of intellectual property protection on Covid-19 vaccines to help end the coronavirus pandemic.
Impact:-
Safe and effective vaccines have been developed and approved at record speed, giving us a crucial new way, in addition to traditional public health measures, to protect people from the virus.
Now we must ensure they're available to everyone, everywhere. Sharing doses, boosting manufacturing by removing barriers and ensuring that we use data effectively to target left behind communities is key to ending this crisis.
The waiver would allow production of vaccines to be ramped up and provide more affordable doses for less wealthy countries. Many developing countries have argued that rules requiring countries to protect patents and other forms of intellectual property are an obstacle to increasing the production of vaccines and other products needed to tackle the pandemic.
This will help even more if we have to vaccinate people with boosters or reformulate vaccines to tackle variants. If there is no patent issue the production can be increased and will be able to produce sufficient amount of vaccines as there will be no monopoly in the market.
Content Contributed by – Viraj Shetty
6,434 total views