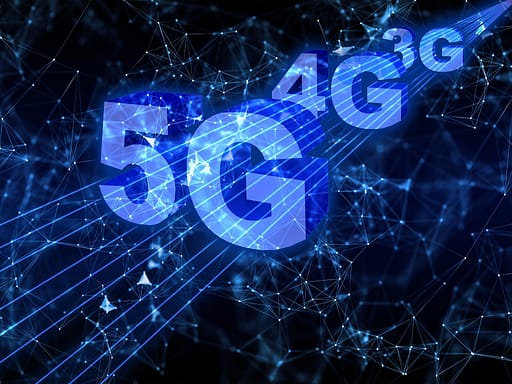 Background:-
5G is the fifth-generation mobile network. It is successor of 4G network. 5G is 100 times faster than 4G network.
5G network will improve the business efficiency and will give access to information at a faster rate.
Department of telecommunication has granted permission to conduct 5G trials in India.
5G network is already available in USA, China, South Korea. The worldwide presence of 5G network is 378 cities. India is little behind in terms of adoption 5G technology as compared to other developed countries.
Jio, Bharti Airtel, VI, and MTNL are the few Indian companies who will be participating in 5G trials. The trial is expected to last around 6 months.
Linkage:-
The primary reason for adoption of 5G technology so that domestic companies can compete with international companies. Advanced technology will enable companies to get faster access to the internet and all the transmission of data can be done within fraction of seconds.
The idea behind adoption of 5G is to reduce the latency or avoiding delay in processing information to the user. The 5G network is capable of handling more traffic (a greater number of devices) as compared to 4G or 3G network.
5G technology will give access to 4K and 8K content on various streaming platforms. This technology is expected to be more advanced in terms of security and privacy protection of the user.
Bharti Airtel has partnered with Ericsson, Vodafone Idea has tied-up with Nokia, Jio will be doing it together with Nokia, Ericsson and Samsung and additionally they will also be doing testing with their own technology as well. And MTNL will be doing trial with central department of communication.
For adoption of one advanced technology multiple organisations have come together to make it reality.
Current Situation:-
India is a multi-dimensional network. In rural parts of the country, we can still find people who use 2G network for communication purposes.
As per the reports Airtel and Vodafone Idea has user base of 50-60 percent of their subscribers who are still using 2G/3G network.
Jio has tried to eliminate the gap of older network by launching 4G technology feature phones at an affordable pricing.
Currently no telecom companies provides 5G services in the country and in the trials participation permission has been granted only to regional companies by department of telecommunication. Unfortunately, no Chinese tech companies has been allowed in trial participation and this might be due to anti-China sentiments within the country.
Few smartphone companies like OnePlus, Vivo and Oppo have already launched few 5G enabled smartphone but due to unavailability of the network consumers are not able to use these devices at their fullest potential.
Impact:-
The first foremost impact would be on the trade relationship between India and China. By not granting permission for participation in 5G trials to the Chinese companies is a clear indication from the Indian government that they are no longer considering China as their Ally. Department of telecommunication should have given a reason why Chinese companies are not part of the 5G trial process as this could have ensured that diplomacy continues to exist between the two countries. Chinese investors may not participate or there are chances they won't show interest in any other project in the future.
Another impact would be on the smartphone industry once 5G services are enabled in the market there will be a huge demand for 5G flagship smartphone devices.
All the smartphone companies will be focussing on launching newer 5G-enabled phones and there will be tough competition between the companies to capture the maximum percentage of market share.
After the successful trial of the 5G network, all the mobile companies will witness a higher revenue and expansion of category models.
Another impact would be on telecom service providers as they will also launch 5G recharge plans and consumer need to subscribe those plans so that they get access to fastest network and this recharge plans will boost the revenue of the company.
Content Contributed by Rohit Jaiswal
6,446 total views