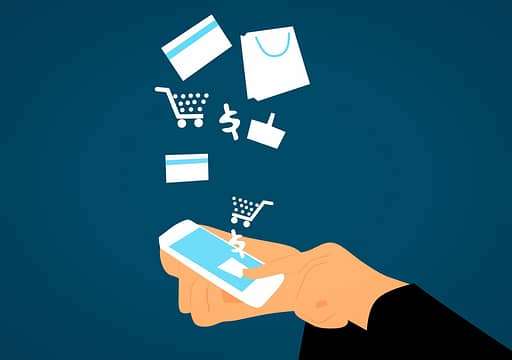 Background:-
E-commerce sector has transformed the way of business in India in past few years. The growth for the industry has been activated by an increase in internet and smartphone usage.
The number of internet connections in India has significantly increased to 760 million in August 2020. Thus increasing the usage of e-commerce platforms.
To create employment opportunities in e-commerce sector, there is a need to focus on new age skills. To achieve these objectives, trainers need to be updated on new technologies like Artificial Intelligence, cloud computing and machine learning.
It is also being observed that consumers have started trusting on e-commerce platforms to buy goods and services due to a variety of reasons.
Linkages:- 
Seeing the need for skill development, the government set a target of training one crore youth, under its flagship scheme the Pradhan Mantri Kaushal Vikas Yojana (PMKVY).
The scheme contains short duration skill development training and recognition of prior learning (RPL) to unemployed youth across the Country.
Based on the learning from implementation of PMKVY 1.0 (2015-16) and 2.0 (2016-20), the skills development ministry has launched PMKVY 3.0 on January 15, 2021 with an objective to train 8 lakh candidates in the ongoing financial year.
The e-commerce industry mainly focuses on those recruits who have a specialized set of skills. having a fair knowledge of the technology has become mandatory for e-commerce companies.
As the PMKVY scheme comprises skill development training, learning new technologies, machine learning etc. it will be beneficial for the workers to get trained and Improve their productivity. Further Improving the growth in the ecommerce sector and improving the job prospects further.
Current Scenario:-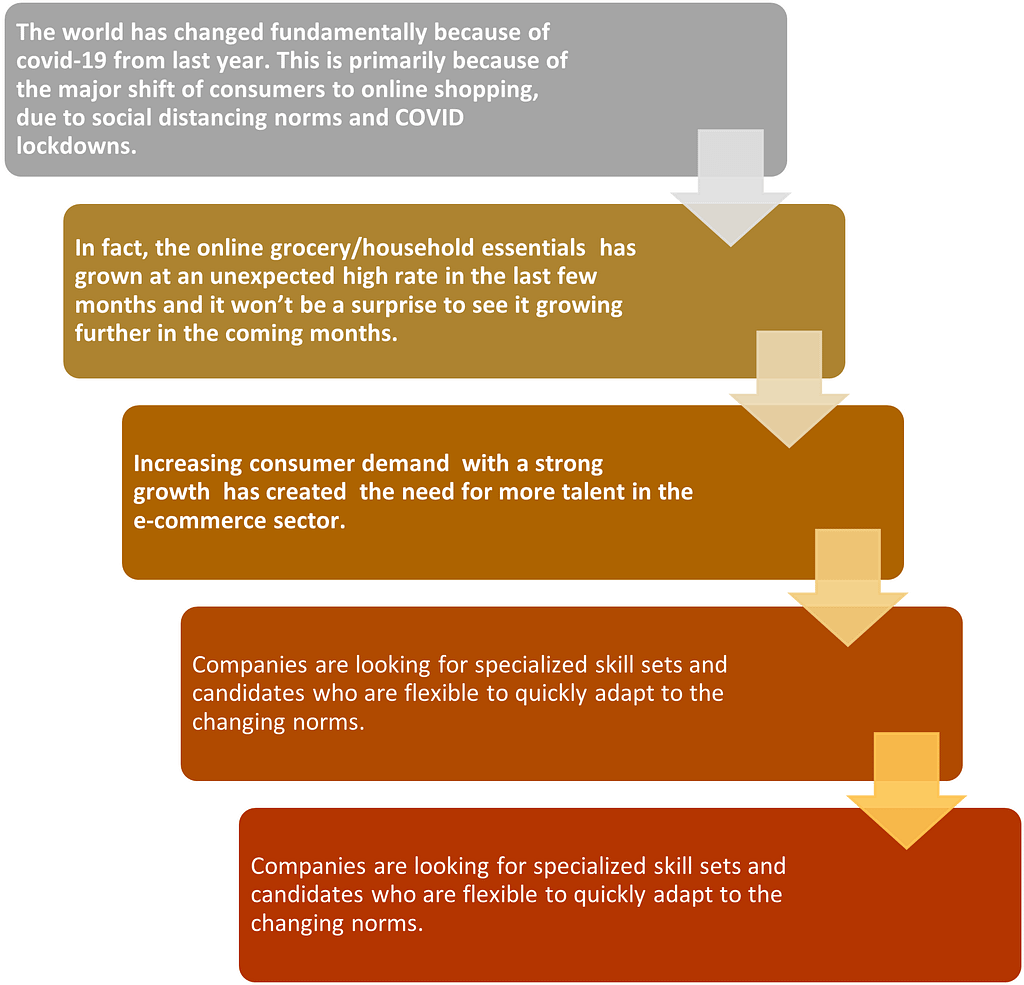 Impact:-
A key reason why electronic commerce, especially the business-to- business segment is growing so quickly, is its significant impact on business cost and productivity.
Because many of these applications are relatively simple, they may be expected to be widely adopted and have a large economic impact. As a result, there is an increase in demand for skilled manpower which would be growing in the sector.
The growing ecommerce sector will also attract offline stores to build their online retail models which will again come with the requirements of additional manpower. For example, JioMart is one of the fastest-growing e-commerce platform by Reliance, it is online to offline business model which connect with local retailers, and deliver goods to customers. It is a successful ecommerce platform with efficient workers.
Also, the key fact to analyse here is that an increase in the employment opportunities would lead to a higher disposable income in the hands of the people which further contributes to the increase in GDP of the country. Think of the growth cycle on how it works you will realise how important generation of income is for the growth cycle to be sustainable.
Important Concepts: –
GDP: –
Gross domestic product (GDP) is the total monetary or market value of all the finished goods and services produced within a country's borders in a specific time period. As a broad measure of overall domestic production, it functions as a comprehensive scorecard of a given country's economic health.
Disposable Income: –
Disposable income is the money that is available to invest, save, or spend on necessities and nonessential items after deducting income taxes.
Content Contribution by – Vaishnavi Dahivalikar
6,382 total views