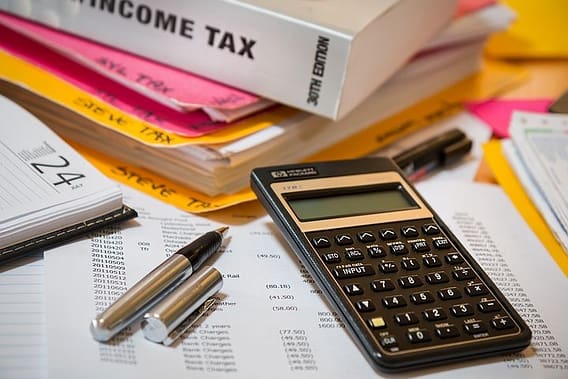 Background:-
Tax Refund arises when taxes paid are higher than your actual tax liability (including interest). It could be in the form of advance tax, self-assessment tax, tax deducted at source, foreign tax credit etc.
A taxpayer is allowed to claim income tax refunds up to 2 years from the financial year-end for which the income tax refund is due.
Refunds issued by the Income Tax Department include Personal income tax (PIT) refunds amounting to Rs 79,483 crore and corporate tax refunds amounting to Rs 1.34 lakh crore during the period between April 1, 2020 and March 22, 2021.
On 5th May CBDT issues refunds of over Rs 15,438 crore to more than 11.73 lakh taxpayers between 1st April, 2021 to 3rd May, 2021 and now in mid May.
The Income Tax Department has issued over Rs 17,061 crore of refunds to more than 13 lakh taxpayers so far this fiscal year.
In the previous fiscal year which ended on March 31, 2021, the department issued Rs 2.62 lakh crore worth refunds to more than 2.38 crore taxpayers.
Linkages:-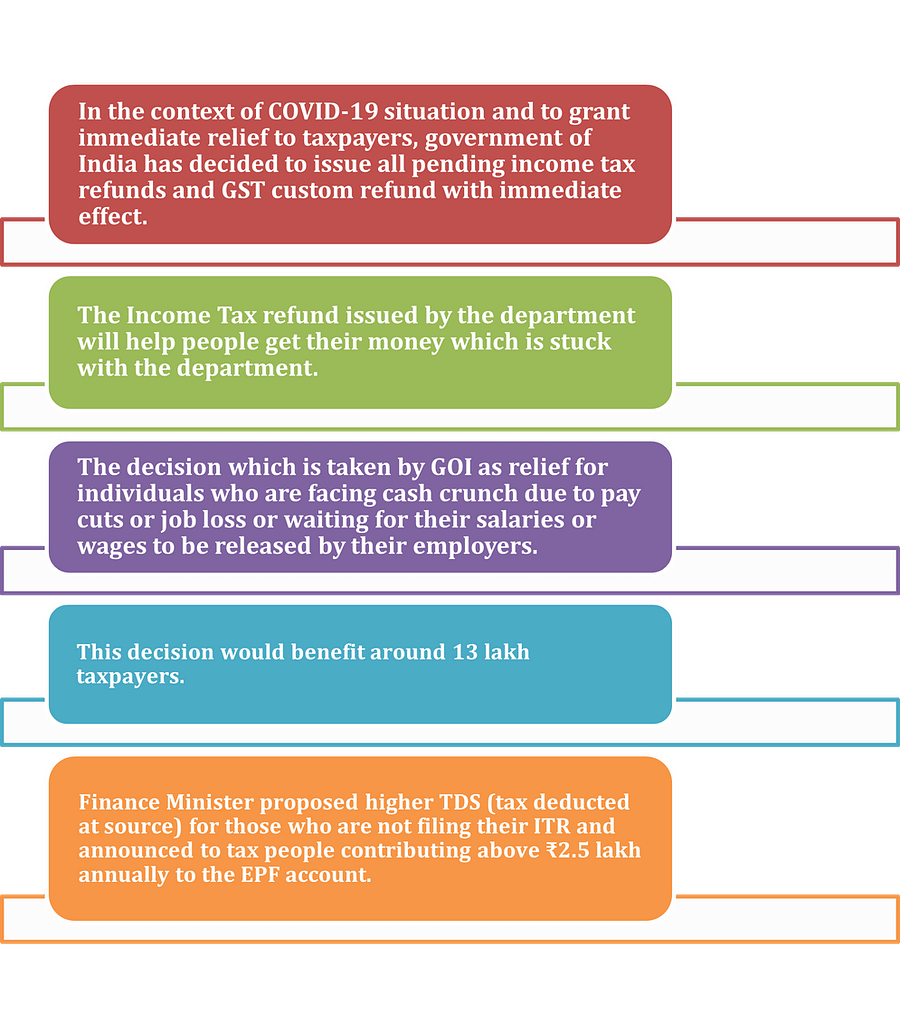 Current situation:-
The government has emphasised on providing tax related services to taxpayers without any hassles during Covid-19 pandemic and to that end has been clearing up pending tax refunds.
In 2020, nearly 4.23 crore people filed tax returns,This includes over 2.38 crore taxpayers filing ITR-1, over 92.26 lakh filing ITR-4, over 51.05 lakh ITR-3 and over 31.09 lakh filing ITR-2 and the ITR issued about 88,652 crore refunds to more than 24.64 lakh taxpayers from 1st April, 2020 onwards.
The refund issued in 2020-21 is 43.2 per cent higher than Rs 1.83 lakh crore issued in the previous year.
In Fiscal year 2020-21, the department issued Rs 2.62 lakh crore worth refunds to more than 2.38 crore taxpayers.
This includes 87749 crore personal income tax refunds to 2.38 crore taxpayers and 1.74 lakh crore worth corporate tax refunds in 3.46 lakh cases.
The total refunds issued in 2019-20 were worth Rs 1.83 lakh crore.
The refund issued in 2020-21 mark an increase of almost 43.2 percent.
Impact:-
Taxpayers are experiencing this facet of the I-T department, which is not just taxpayer-friendly but also one of a facilitator providing liquidity in such hard times.
These moves will not only help improve the liquidity in the system but also put in faith in the taxpayers to pay their advance tax on time and thus bring in more transparency in the taxation system.
When it comes to the liquidity situation a tax refund improves the liquidity in the hands of individuals as well as corporates. The amount can be reinvested in the business or can be bought into the economy by individual spending as the amount received as tax refund is generally spent by an individual or reinvested in the business which will in turn increase the GDP and help in growth of the economy.
But the cons of this are the government looses on tax collection when it has to provide refunds. Now what has to be understood is why does a incidence of tax refund occur. The primary reason for tax refund incidences is due to advance tax and TDS payments.
The more advance tax a Business pays assuming a higher revenue the higher are the chances of tax refund instances arising.
The incidence of tax refunds have increased significantly over the past half-century, which suggests that legislative efforts aimed at reducing tax refunds have been largely ineffective.
The results of the experiment reveal that taxpayers who receive tax refunds from the ITR tend to frame tax return preparation fees as a cost, while taxpayers who owe the ITR additional taxes tend to frame tax return preparation fees as a loss.
In turn, the manner in which taxpayers frame tax return influences the perceived benefits that taxpayers, which in turn, influences the taxpayers to willingness to pay higher tax return.
As the government has brought many changes to the Indian tax regime to help taxpayers.
Concepts:
CBDT:
The Central Board of Direct Taxes (CBDT) is the apex decision-making body in direct tax matters, administers personal income tax and corporate tax.
Advance tax:
Advance tax means income tax should be paid in advance at year end. It is also known as pay as you earn tax. These payments have to be made in instalments as per due dates provided by the income tax department.
Content contributed by- Vaishnavi Dahivalikar
6,442 total views