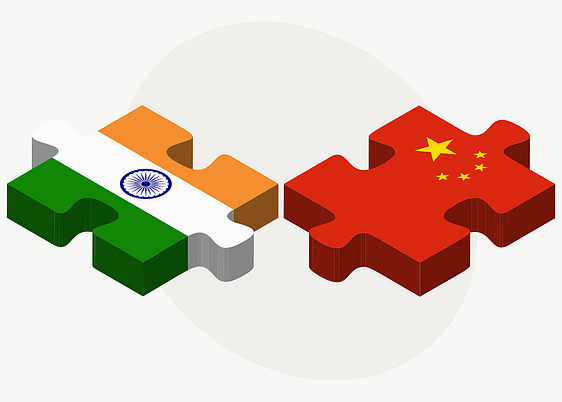 Background:-
The buying or selling of goods or services between people or countries is known as Trade
Before 2020-2021 everything was going with the flow, but in march 2020 Covid came to news which lead to nation lockdown in many countries
China was responsible for the invention of Covid-19 so it was on the bad side of every nation
India has been the biggest Importer of Chinese Products.
During the Pandemic Chinese Soldiers tried to expand the territory which led to a Chinese product ban movement
At the same time Government Urged to support Make in India products to make India Self Reliant.
Also due to the rising imports India's Fiscal deficit has been increasing steadily so there was an increasing need to make India Self Reliant. But despite all the efforts by government the imports from china has been on an uptrend due to the pricing power which china possesses.
Linkages:-
Current Scenario:-
The Pandemic isn't over yet, in fact a second phase has started of Covid-19 spread in India
Indian Population has been dependent upon the Chinese smartphones a lot that over 75% market share is of Chinese Smartphones
India's Imports are at similar level as previous Years but the exports have increased to China
India Imported $65.21 Billion worth of Goods from China in 2020-21 and India's import bill for 2020-21 fell 17.1 percent to $393.60 billion
Exports from India to China climbed 27.5 percent from a year ago to $21.19 billion and exports declined by 7.2 percent to $290.81 billion
Both Import as well as export bill rose to 16.6% from 13.7% and 7.3% from 5.3% of China in India
However Import from China have become lower when compared to past data as due to the Make in India movement
For the make in India scheme Incentives were offered by Union Government for local Manufacturers of parts and assembly of phones and that reduced the Imports of telecom devices from $15.59 Billion that year to $6.48 Billion
Work from Home, Online Classes, Lockdown etc. were the driving force behind the import of telecom devices and computer hardware being the top imports in India
The Chinese Products are now a days in terms of Mobile Phones are High Quality at low price type Phones and they already have captured the Indian Market with over 75% Market Share
Currently China is one of few countries that has opened up during this period which has resulted them as our biggest trade partner as compared to US which usually stays.
Impact:-
With India's Mission to become self-reliant nation the dependence on china would gradually go down with various schemes such as Make In India, Aatmanirbhar Bharat, Start Up India. The focus has primarily been on expanding the production base to make India Self reliant.
As India is becoming a self-reliant nation if Chinese try again to expand their territory by selling their products cheap into the Indian Markets, India is prepared to Ban the Chinese Products just like Applications which India banned recently.
The Trade is Strong only because it is one of the few countries which is available to trade as their Pandemic is over. Moreover, China has imported a lot of steel from India during the last year which reflects in the trade data. For more information on this refer to Our Article on rise in Iron Ore Prices.
When Exports exceeds Imports the Trade Deficit goes down which indicates an improving economic condition as the nation becomes self-reliant by making its own products for self-use rather than rather than importing.
The Major issue that is in hand currently is the dependence on china for everything which India is using specially the smartphones which are the primary need for every individual in this digitizing world. The core chipset to run the smartphone is still being imported and made by Chinese companies which can be as fatal as disrupting the entire tele communication network in case there is a war between India and china. India quickly needs to move out of using Chinese products and start using products made in India by Indian companies.
Make in India will also generate employment opportunities for the youths of the country. Also, If job prospects improve the growth cycle starts back as one of the key pillars to the growth cycle is employment.
If India decides to enter a trade war with china which is highly unlikely at the current moment it has to ensure capital generation for Indian start ups which are currently reliant on Chinese investment firms for their capital requirements.
Content contributed by- Abhijeet Dhakane
6,401 total views