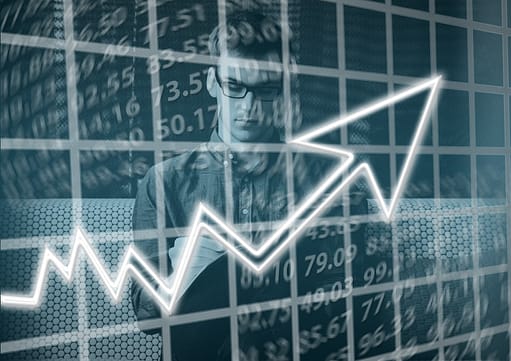 Background:-
Exports rose to 30 billion US dollars in 2021 as compared to 10 billion dollars last year.
The sector which contributed most in the exports was engineering, gems & jewellery, and petroleum products.
Other sectors also played a crucial role in rising number of exports and they were jute products, carpet, leather products, ready-made garments, cotton, electronic goods and tobacco.
India's import has risen to 45 billion US dollars and almost 10 billion US dollars was spent on importing crude oil products from middle east.
Linkages:-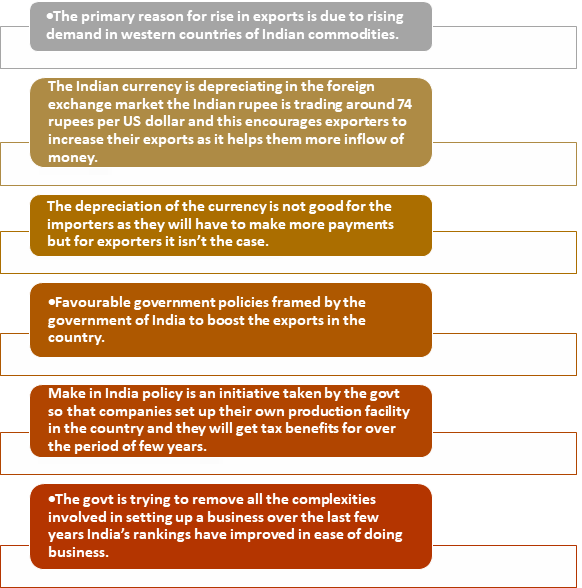 Current Scenario:-
India's trade deficit reported was almost 15 billion USD. India's annual export was around 490 billion USD and there was a decline of 7% a year-on-year basis.
India's annual import was 505 billion US dollars and there was a decline of 16.5% as compared to last year.
India majorly exports to the USA (18%), China (6.8%), and UAE (6.5%). The commodities which were imported most during the year were electrical equipment, livestock, vegetables, and edible oils, medicaments, precious and non-precious stones, precious metals, Organic chemicals, motor cars and their parts, Iron and Steel, Petroleum oil and Crude, etc.
Majority of the India's imports was done from China (approx $58 billion), USA ( approx $26 billion), UAE ( approx $23 billion), Saudi Arabia ( approx $17 billion) and Iraq ($16 billion).
Impact:-
A rise in the number of exports will create a good image of the country in the global economy. Other countries will start looking up to India to meet their needs and wants.
Had the restrictions not been imposed due to covid in the economy then India may have witnessed a greater number of exports to foreign countries.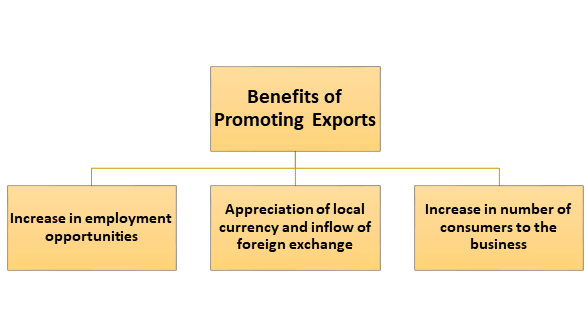 India is the net importer in today's scenario. India's annual expenditure is more than its annual revenue. Since we are net importer our currency stands weak against US dollars and therefore it creates inflation in the local economy. A consumer ends up spending more on the economy.
Trade deficit impacts the local economy as demand for local commodities decreases which results in the closure of factories and loss of employment opportunities due to demand for imported goods.
A huge trade deficit leads to jobs being outsourced to other countries as more imports result in less employment creation. If the trade deficit is huge then govt needs to find foreign investors who can bridge the gap between imports and exports.
Concepts Explained: –
Trade Deficit: –
Trade deficit is a situation where imports of the country is more than the exports.
If imports are more than exports it means country's expenditure is more than their income.
If exports are more than import then it is said country's income is more than their expenditure.
If exports are equal to imports then it is said that the expenditure of a country is equal to the income of the country. High imports indicate that country is more dependent on others or they don't have sufficient resources of their own.
Content Contributed by Rohit Jaiswal
6,434 total views