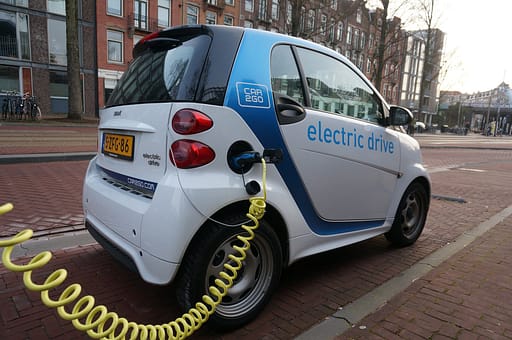 Background:-
Xiaomi Corporation is multi-national brand known for selling smartphone at an affordable pricing to the consumer.
The company has its headquarters situated in Beijing, China. The company was founded by Lei Jun in the year 2010.
The company offers wide range of electronic products such as smartphones, laptop, television, home appliances and other multiple range of products in different categories.
The company is listed on stock exchange of Hong Kong and it is traded as Mi. The company sells it products in China, India, South Korea, Russia, South Africa and many other countries.
Linkages:-
The electronic vehicle concept is the future of automobile industry. And in this segment, there are only few companies who are into manufacturing electronic vehicle. In USA, Tesla is one of the brands who is pretty much successful in selling electronic vehicle.
Xiaomi deciding to enter into electronic vehicle segment will help in expansion of their business and it has a potential to penetrate into markets like India where electronic vehicle presence is very low.
Great wall motors company limited is a well-established Chinese automobile brand and Xiaomi deciding to use their plant will definitely provide an edge in establishing their presence worldwide.
Current Situation:-
Xiaomi Corporation is in initial phase of discussion of launching electronic vehicle. They are in talks with Great wall corporation and once the negotiation is finalized exact details would be shared or updated on their website.
Talks are revolving around where to set up plant, from where procurement of raw materials to be done such as vehicle engine, tyres, tubes, steel, glass, metals etc. Once all the negotiation is finalized between all the stakeholders then company would publish these details on their official forum.
Currently Xiaomi Corporation is pretty much successful in selling flagship smartphone units across the world and currently they have 27% market share in the Indian market.
The total revenue of the company reported for the year ended 2020 was $37.63 billion. They witnessed an overall growth of 19.4% on a Y-O-Y basis.
Impact:-
Xiaomi Corporation income is going to rise in the coming future because of its expansion plans into electronic vehicle segment. Xiaomi core strategy has always been focussed on a product which can be bought by majority of the people living in a society.
Based on its smartphone marketing strategy we can expect that pricing of the electronic vehicle would be economic so that it can be purchased by middle income groups as they are the major chunk of people who will decide company's success in the future.
Prices of fuel is on the rise and consumers are reluctant these days for buying new vehicle as operation cost is quite high and they can't afford to incur huge expenditure on petrol and diesel every day. Consumers now have started looking for alternative and electronic vehicle is the best alternative. They don't emit pollution as well and environment would be at pretty much better place.
All the living beings would be able to breathe fresh and clean air. Once electronic vehicle is successfully established there would be decline in demand for petroleum vehicles and company producing diesel, petrol vehicles they will have to stop their manufacturing of fuel-based vehicle. Electronic vehicle of Xiaomi will be a trend setter for other companies in India as there no major competitors in this segment.
Content Contributed by Rohit Jaiswal
6,394 total views