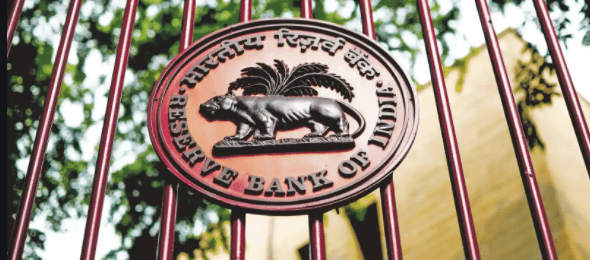 Bасkgrоund:-
The Financial Inclusion Index was announced in the first Bi-Monthly Monetary Policy Statement for 2021-2022, which was released on April 17th.
For the period ending March 2021, the annual FI-Index is 53.9, compared to 43.4 for the period ending March 2017. Every year in July, the FI-Index will be issued.
In conjunction with the government and relevant sectorial regulators, the FI-Index was developed as a comprehensive index that provides details on banking, investments, insurance, postal services, and pensions.
Linkаges:-
Setty, State Bank of India's managing director (retail and digital banking), noted that services have vastly improved, extending beyond bank accounts to credit, payments, microinsurance, and, eventually, mutual funds. The next step is to develop digital financial literacy so that you can function on electronic platforms with confidence and protect yourself from cyber fraud.
According to the RBI, the digital ID (Aadhaar), the proliferation of mobile phones, and world-class payment systems have all aided the expansion of financial inclusion. To a considerable extent, they assisted in addressing two access and usage concerns. The third issue, quality, necessitates interventions on both the demand and supply sides.
It provides data on financial inclusion and measures financial services for use in internal policy development and can be used directly in development indicators as a composite metric.
It allows for the completion of the G20 Financial Inclusion Indicators and the assessment of the state of financial inclusion and digital financial services on a national and global scale.
Сurrent Sсenаriо:-
Highlights of the Financial Inclusion index, 2021
It also stores information about financial inclusion in a single number ranging from 0 to 100, with 0 denoting complete financial exclusion and 100 denoting complete financial inclusion.
The index's all 97 indicators are responsive to the ease of access, availability, and usage of services, as well as the quality of services.
It was constructed without a 'base year,' and as a result, it represents all stakeholders' efforts over time to achieve financial inclusion.
There are three basic factors that make up the Financial Inclusion Index:
1. Usage (45 percent)
2. Access (35 percent)
3. Quality (20 percent)
Imрact:-
The quality parameter, which will reflect financial literacy, consumer protection, disparities, and service shortcomings, is a distinctive aspect of the index. The score has no starting point and reflects all stakeholders' efforts over time to achieve financial inclusion.
Financial inclusion, according to RBI Governor Shaktikanta Das, supports inclusive growth by making services such as loans and safety nets available to the bottom of the pyramid. Financial inclusion and inclusive growth enhance financial stability, according to historical lessons and experiences obtained during the Covid-19 pandemic.
Payment networks are an economy's lifeline and are considered as a way to achieve financial inclusion. India boasts cutting-edge payment infrastructure and products, resulting in a greater uptake of digital payments.
While the growth has been significant, there may be a bias toward banking and places where the government has promoted financial items as part of its social development programmes.
The RBI has made a decent start, which should be examined on a regular basis to gauge progress, as it will aid future policy development in the right direction.
content contributed by- Meghna.Manoj
6,767 total views